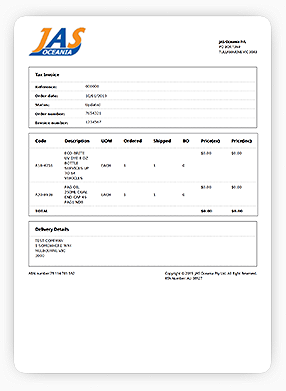 New Invoice Reprint Feature
JAS Oceania have introduced a new Invoice Reprint feature to their online ordering website.
- Click on "My Account" on the main menu bar.
- Click on "My Orders" at the top of the page.
- Click on the order that you wish to print.
- Click on "Print this page" at the top right of the invoice.
Click here to visit your orders page