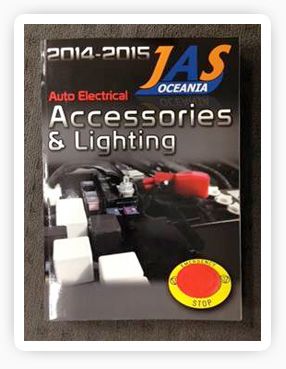 New Accessory Catalogue
The new JAS Accessory Catalogue has just landed!!! 620+ full colour pages of quality Auto Electrical Accessories and Lighting products, it is a must have for every Auto Electrical Workshop.
An easy to use Contents and Fast Find make finding the correct parts you require simple. A Rocker and Toggle Switch Fast Find has also been included in the catalogue so you can easily choose the correct switch for your application without having to search through every page to find the switch you are looking for.
All of the latest products available from JAS have been included in this new catalogue including the new Rocker Switch and Power Socket range.