JAS in conjunction with ASC Training and Development has recently run a Management and Leadership Development course in Adelaide over 3 months for an initial group of JAS Staff from around the country.
The course consisted of 3 x 2 Day workshops in Adelaide with REDARC kindly hosting a 1-day session in September at their very impressive Hi-Tech facility at Lonsdale.
At the end of that day, the JAS Staff had a tour of the REDARC facility and learned firsthand why REDARC products are so highly regarded and reliable.
On the final day of the workshops in Adelaide, the participants all presented projects they have been working on that had to have a deliverable outcome within either their individual Branch or the JAS network.
All of the projects were well thought out and presented with Tony Stone and Mark Lourens judging Richard Gander's project best with Richard being awarded a Travel Voucher by General Manager Graham Bonney. "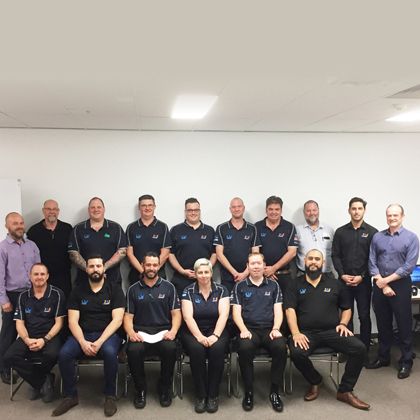 Main Picture Back Row L-R Mark Lourens Facilitator ASC, Mark Bailey JAS Training Manager, Ben Bailey AAE Wholesale Manager, Tony Battle Toowoomba Manager, Christian Panther Tullamarine Supervisor, Adam Reid Adelaide Phone Sales, Daryl Everson QLD Regional Manager, Graham Bonney JAS General Manager, Alex Kelly Sales and Marketing Manager, Tony Stone ASC Managing Director, Front Row, Byron Groves Port Macquarie Manager, Jason Moujalli Smeaton Grange Manager, Richard Gander Mackay Manager, Christie Molinaroli Perth Phone Sales, Neal Barram Brisbane Account Manager, Jason Tracey Wollongong Manager.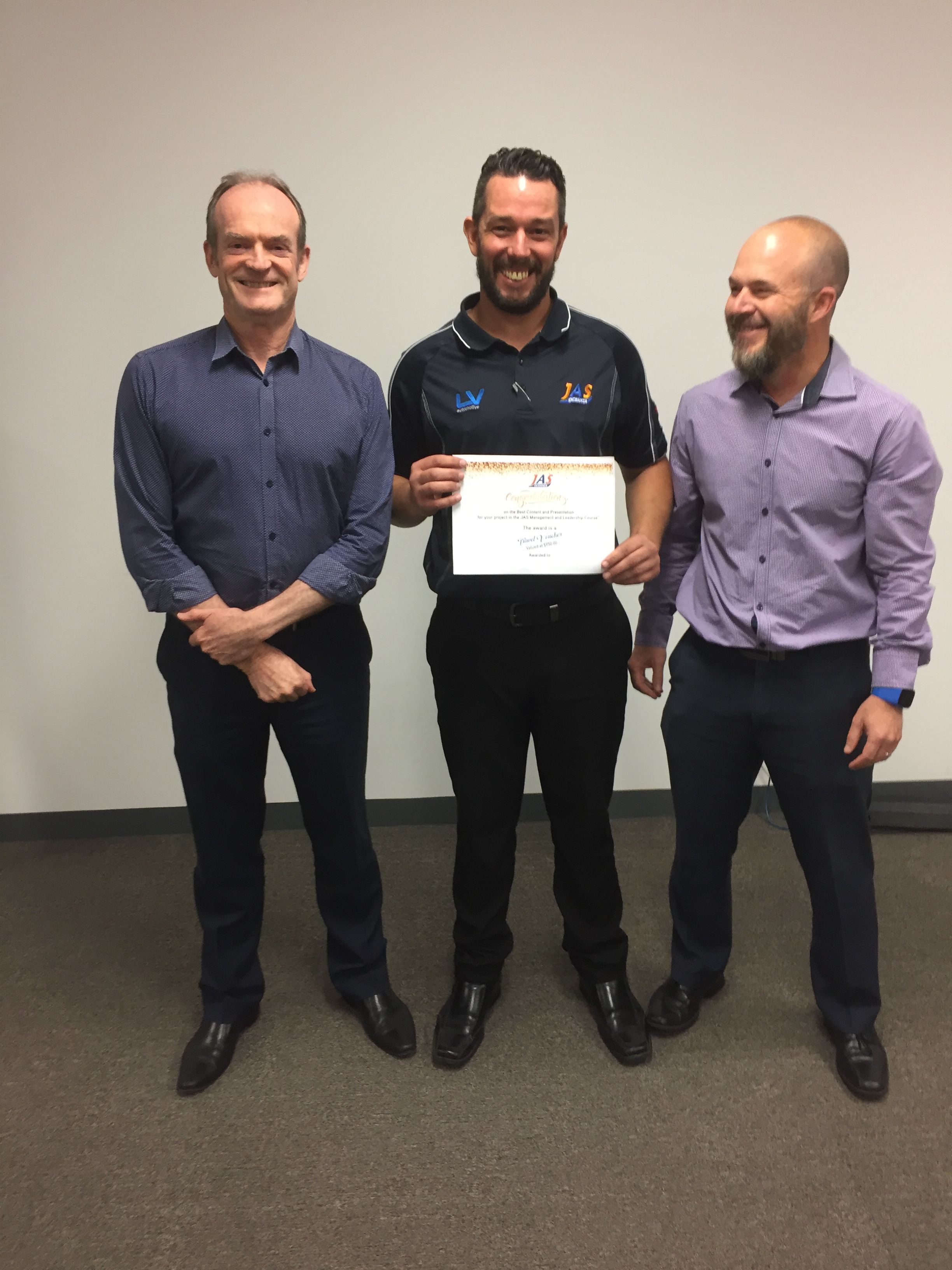 Second Picture Tony Stone, Richard Gander (best presentation) and Mark Lourens.