JAS Oceania launches upgraded eJAS Website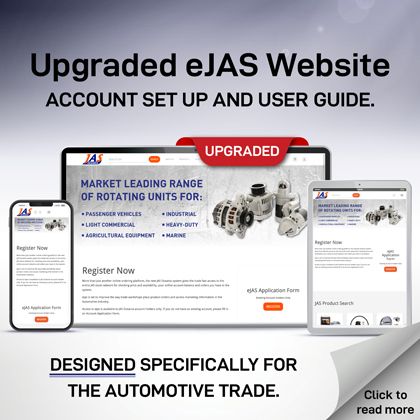 JAS Oceania is proud to launch the upgraded eJAS website.
It still has a similar look to the old web page but has a raft of new features, including the existing benefits from the previous site. PLUS, it has a mobile-friendly design!
List of some of the new features:
- Parts quick view
- Mobile friendly
- Showing brands on first click/search
- Auto page scroll
- Back-to-top arrow button
Trade customers will benefit from having the initial product search return with an RRP automatically listed when presenting product options to their consumers. From this page, the parts 'Quick View' feature enables customers to view further details about the product, including the trade price, without having to click off the full list view from your initial parts search.
A further benefit to the search features includes displaying the brand logos on the first results search, assisting customers in reviewing the range or looking for a particular product brand.
If customers have any questions regarding navigating the updated platform, JAS has revised the website user guide available here, or you can contact your JAS Account Manager or via the contact us page on this site.
We hope you enjoy our new site and its added features.