JAS customer WINs Alcius Ultimate Summer Setup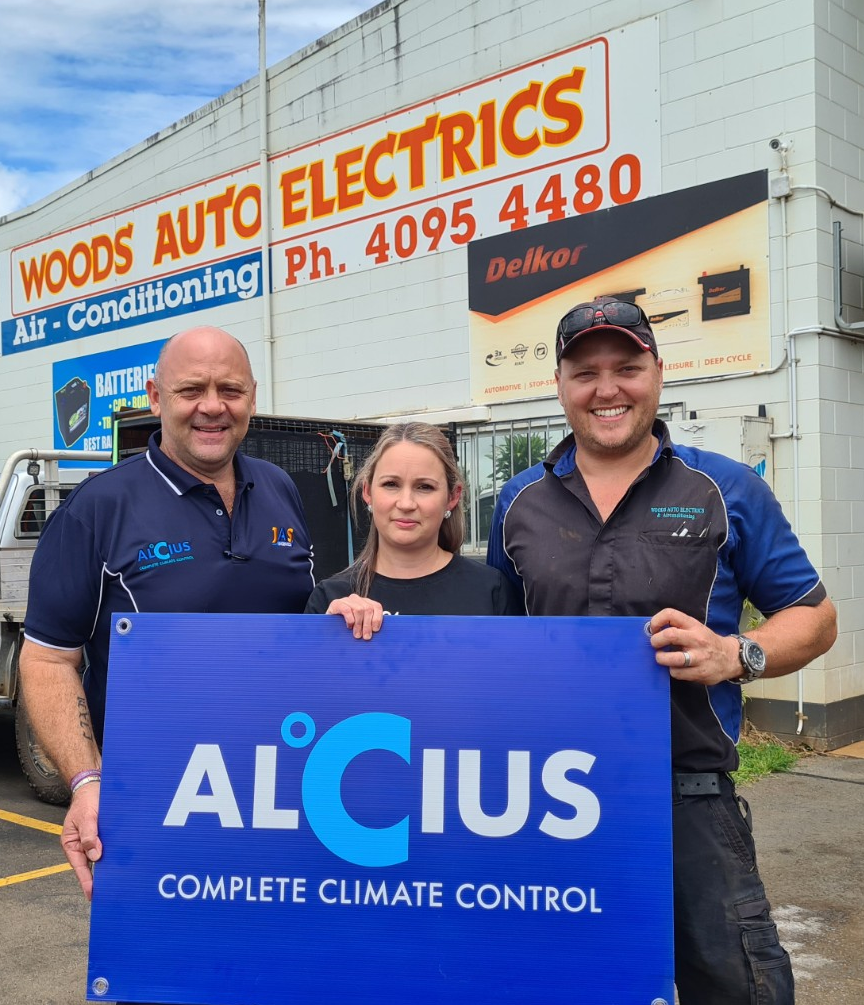 Congratulations to Adam and Stacey Bucknell at Woods Auto Electrics in Atherton Queensland, as the major prize winners of The Ultimate Summer Set Up from Alcius.
A valued JAS Cairns customer, Woods Auto Electrics, is a great user of Alcius products.
JAS Cairn's Branch Manager Jim Barletta and Account Manager Carl Rancic, met with the owners of Wood Auto Electrics to present him with the prize. "It is great to support one of our valued customers," said Jim Barletta.
Wood Auto Electrics owners Adam and Stacey were thrilled with the announcement.
"It is wonderful to win such a fantastic prize. It was easy though, as Alcius has quality products to work with and has a large selection of products," noted Adam Bucknell.
Alcius is Australia's most comprehensive range of climate control parts, tools and equipment for the automotive aftermarket.
With a vast range across all major air conditioning groups, including compressors, condensers, evaporators, receiver driers, fans, blower motors, TX valves, AC accessories, tools and equipment, JAS has the complete Alcius climate control range to have your repair done right the first time.
The national trade promotion ran from 1 November 2021 to 31 January 2022, with some great weekly prize draws, plus a major prize worth $19,165. The major prize pack is a complete outdoor entertainer's set up, which includes:
- Gasmate Galaxy Black Hood LPG Outdoor Kitchen
- Samsung 65-inch The Terrace 4K QLED Smart TV
- Marquise 9-Piece Outdoor Rectangular Dining Setting
- Cyrus 300cm Square Cantilever Outdoor Umbrella
- Masport Woodfire Pizza Oven with Cover
- Fire Pit BBQ 30-inch Grill / Portable Fireplace
Congratulations once again to Woods Auto Electrics. We hope you have your Best Season yet with Alcius and JAS Oceania.