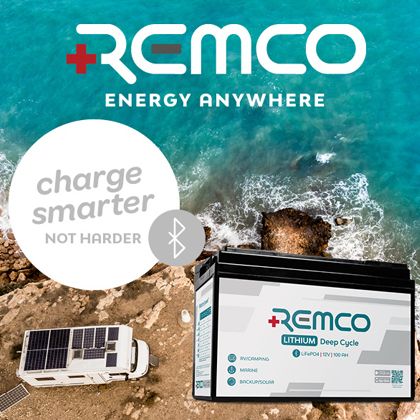 The REMCO Lithium Deep Cycle Range has landed!
The new REMCO Lithium range like pre-existing REMCO products have been developed and manufactured with quality in mind. Our batteries use the highest quality A-grade lithium cells, so you can feel confident that we've got your back.

Smart Battery Management with built in Bluetooth app provides real time information about your battery, ensuring safe operation and maximum service life.

Key Advantages of REMCO Lithium:
- Light Weight vs traditional batteries
- 3000+ recharge cycles up to 5 times more compared to AGM
- Less maintenance and no sulfation
- 100% Amp hour capacity available
- Faster recharge vs traditional batteries
- Connect up to 48V in series or 4 batteries in parallel
Remco lithium batteries are now available on jasoceania.com.au.